SCRUM Basic training
€299,00
If you want to know more about SCRUM, what it is, what it is for and how you can apply it, do this basic training.
After this you have a good idea about SCRUM and its roles and responsibilities and you can see if and which training could be good for you or your company.
Subjects:
Agile vs Waterfall
What is SCRUM
The 3 Pillars
The 3 Artifact
The 5 SCRUM values
SCRUM Events
Definition of Done (DOD)
The Roles in SCRUM
WAT ZEGGEN ANDEREN OVER DIT PRODUCT
TESTIMONIAL -PSM-II training
Fijne training met een hoop ervaring en kennisdeling. Voldoende ruimte om ook je eigen ervaring en vragen te stellen of een Casus voor te leggen.
Duidelijke praktijk gerichte voorbeelden, een goede voorbereiding op het PSM-II examen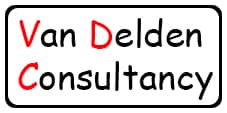 SCRUM training
Bij Ellevate organiseren we trainingen en events voor vrouwelijke IT-professionals. Hier ontstond de behoefte aan een SCRUM training. Zo kwamen we bij Debby terecht.
Het was fijn om met Debby deze training te doen. Ze heeft een hele pragmatische aanpak, ze past de training echt aan naar de behoefte van de klant. Daarnaast heeft ze heel veel ervaring waardoor ze veel praktijk voorbeelden kon gebruiken in haar training. Hierdoor wordt het niet een heel theoretische verhaal maar een levendige training.